Select high-quality raw materials guarantee the outstanding quality of our salami products. Different seasoning mixtures add the finishing touch to our product range. Be it mild, spicy or aromatic, we have the right ingredients for every taste and requirement. Our quality salami matures according to cutting-edge Standards in beechwood smoke adhering to the traditional natural curing process, and is then air-dried in a particularly gentle way.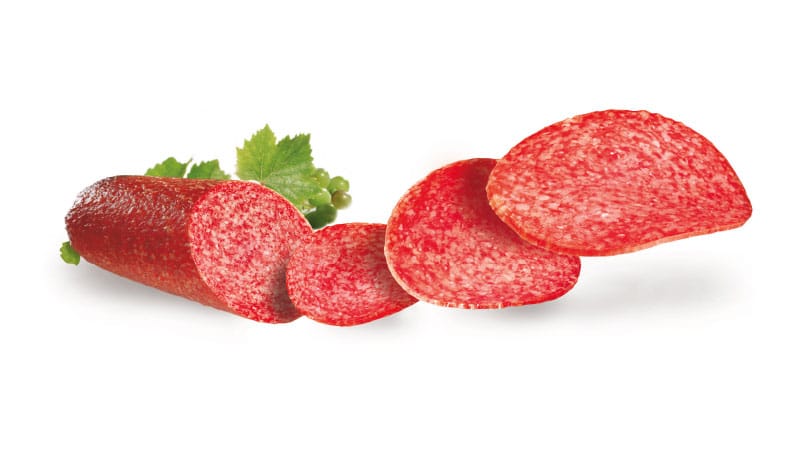 Our naturally mature process
Taste is a question of maturity, which is why the Hochreiter salami is still naturally matured today!
Hochreiter has leading technology in salami ripening. Our salami is fermented and exclusively cold smoked. This smoking method offers a number of advantages.
Gentle production of the salami. This gets a mild smoky taste

Extends durability

Protection against yeast and mould formation

GLUCOSE- AND LACTOSE-FREE

REDUCED FAT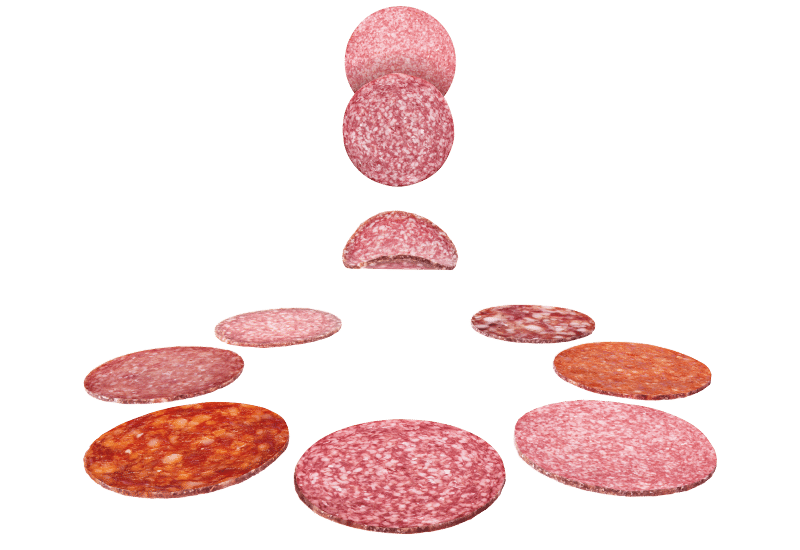 Excerpt from the assortment
Pepperoni 45, sliced
Article number 260203
Pizzasalami 65 extra fresh, sliced
Article number 260190

Turkey salami 65, sliced, 1000g
Article number 260041
Sandwichsalami 80, sliced, 1000g
Article number 260104
Premium Salami 65, Stick
Article number 260000
Diced salami
6 x 6 x 6 mm
Article number 260003
Pizzasalami 70, sliced
Article number 260185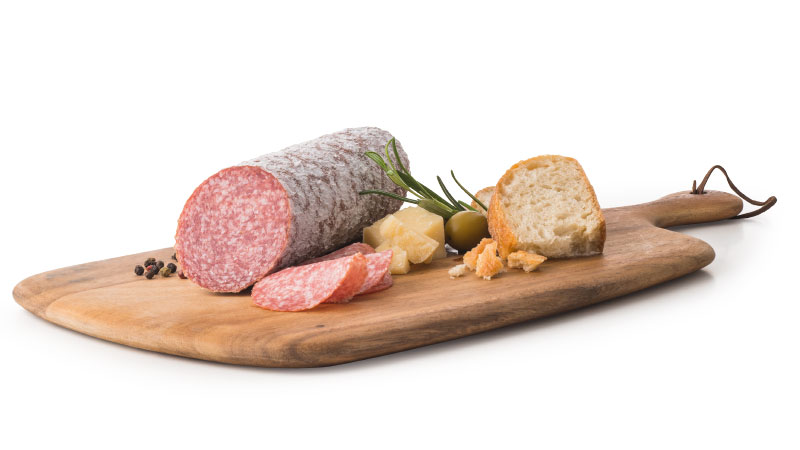 Stick salami - one of the most popular raw sausage delicacies. The careful processing of high-quality meat and the finest spices form the enjoyable basis of this delicacy. The tender smoking over beech wood and an optimal maturing time give it its typical taste.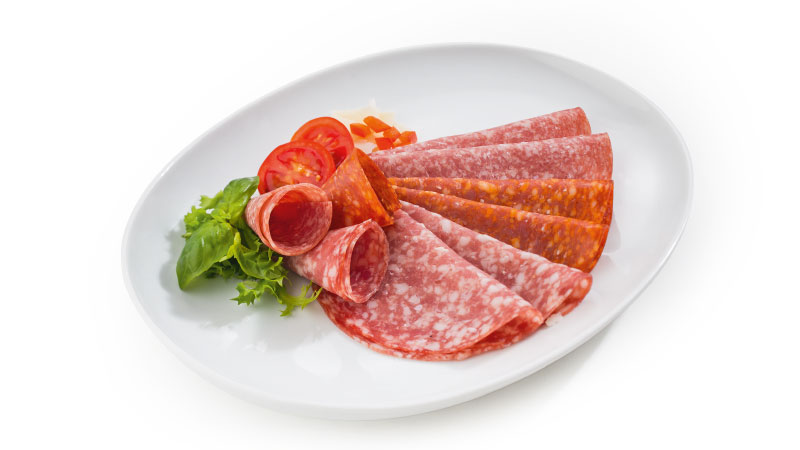 naturally maturedSmoked over beech wood and traditionally seasoned - the Hochreiter Salami variations offer a true taste experience.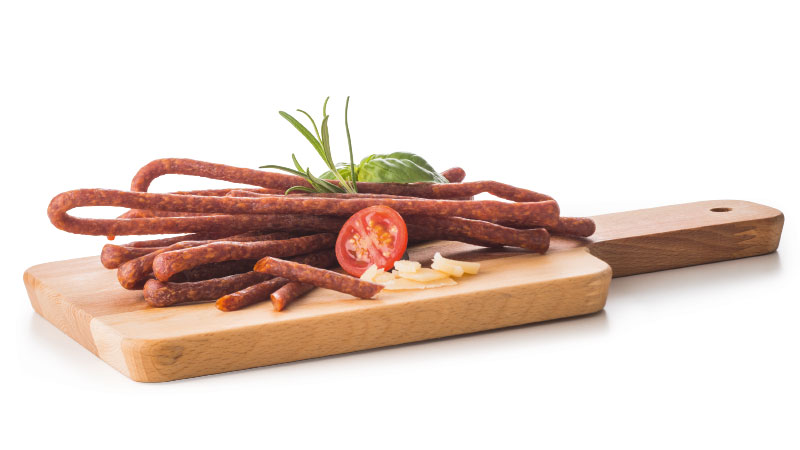 Our whips are available in the varieties Classic, Hot and Children. The delicate shell offers a perfect bite, a pleasant mouthfeel,
and excellent haptics. The children's version is milder, salt reduced and contains less fat.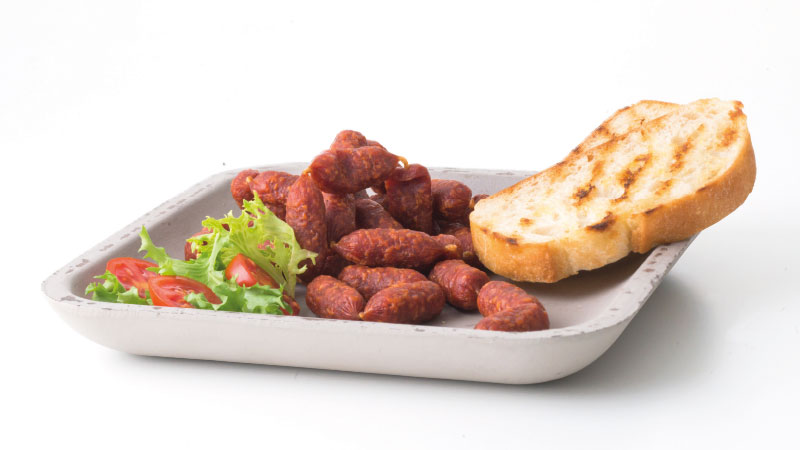 The snack salami from Hochreiter is perfect for snacking. The small, naturally matured delicacies are available in high-quality snack cups with a practical reclosable lid -
packed up.
| | | | | |
| --- | --- | --- | --- | --- |
| Sorts | Form | Cut strength | Primary packaging | Secondary packaging |
| Salami 1A | diced | 1 mm | thermoforming packaging | display carton |
| Cervelat | sliced | 1,5 mm | dom bowl  | Transportation carton |
| Chorizo | Whips | 2 mm | tubular bag |   |
| Turkey 100% | Salami to go |   | Cup |   |
| Milanese |   |   |   |   |