Your partner for special solutions
Customer focus is of the highest priority at Hochreiter. You'll receive custom-made sausage and meat products from us – products precisely tailored to your specifications. Be it cut, pulled or diced – at our state-of-the-art cutting centre with clean room technology, we fulfill all of our customers' requests.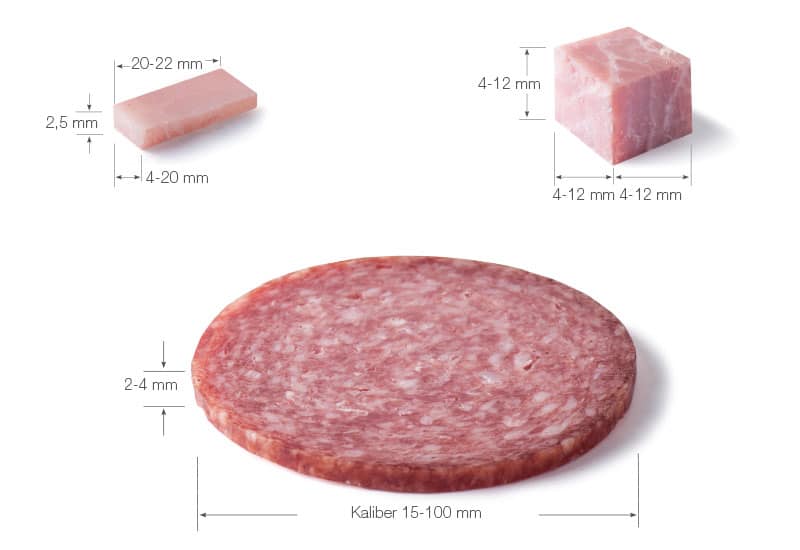 We work with the utmost precision
At our cutting centre, all products are further processed in their own separate sectors. This strict separation combined with the cutting-edge clean room technology completely prevents the mixing of different types of meat and contamination.
Our machinery is characterised by the highest level of precision, gentle and efficient processing and a clean cut. Using the latest cutting technology, we guarantee exact cutting of the product in an IQF (Individually Quick Frozen) state..
Innovative product development for trade and industry

Let us know your requirements and our product development staff will tailor the product to suit you.It's a great way to set yourself apart from your competitors. 
Our products are the result of years of perfect development and caring work by highly trained employees. Always on the lookout for product innovations, we develop great product ideas together with our customers. We stand for top quality, flexibility and expertise. We are your partner – and guarantee the best for your product! 
All of our products can be ready-made in different ways according to our customers' wishes. Depending on the requirements, we use either pork, beef or poultry and each meat is meticulously inspected and processed at our cutting facilities.